Fine Art Papers Sale
Our prices are among the best in the country! Additional 100 sheet prices that are not listed are available upon request. If you are after big volume discounts, contact us.
Abbreviations:
HM=Hand-made
AF=Acid-free
W/C=Watercolor
HW=Heavy weight
Surfaces Names:
Hot-press/HP=smooth
SP=Soft-press surface (between CP & HP)
Cold-press/CP=medium
Rough/R=rough
Papers do not assort for quantity.
Note, these prices are old. We will be updating soon. Sorry for the inconvenience. Contact us for current pricing.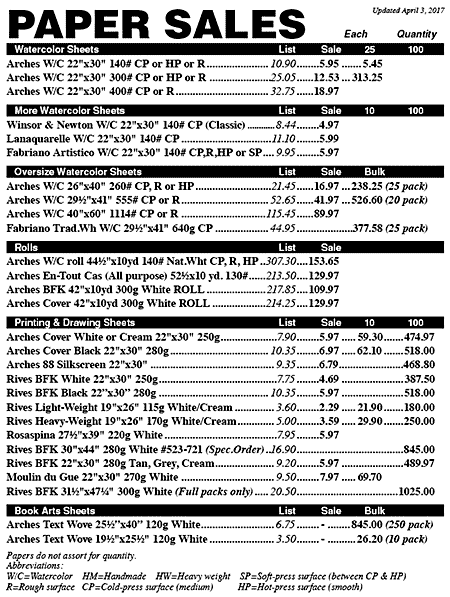 Note: The above list is current as of April 1, 2017. Because price increases come to us at varying times, the prices are subject to change without notice. Please call or come in to verify pricing.