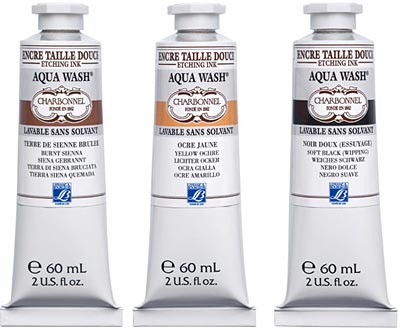 Aqua Wash Etching Inks
60ml TUBES:
Basic Bistre - Series 2
Black 55981 - Series 1
Black 55985 - Series 1
Black F66 - Series 1
Black Luxe C - Series 1
Black RSR - Series 1
Burnt Sienna - Series 1
Carbon Black - Series 1
Cardinal Red - Series 3
Deep Yellow - Series 3
Emerald Green - Series 2
Geranium Red - Series 3
Ocean Blue - Series 2
Paynes Grey - Series 1
Primrose Yellow - Series 2
Prussian Blue - Series 2
Raw Sepia - Series 1
Sanguine - Series 3
Snow White Titanium - Series 2
Ultramarine Blue - Series 1
Vermillon Red - Series 3
Warm Sepia - Series 3
Yellow Ochre - Series 1
60ml Pricing
Series 1 List $13.00 Lenz $10.40
Series 2 List $14.25 Lenz $11.40
Series 3 List $16.60 Lenz $13.25
150ml CANS:
List $24.95 Lenz $19.96
Black 55981
Black 55985
Black F66
Black Luxe C
Black RSR
Carbon Black

MEDIUMS:
Wiping Medium Soft Black, 60ml - $14.25 Lenz $11.40
Thick Trasnparent Medium White Lake, 60ml - $13.00 Lenz $10.40
(Wash) Oil, 75ml - $11.90 Lenz $9.52
Inks ship in the USA via USPS Priority Mail, $5.80.
$25 minimum for orders.


Ways to place your order:
Call (831) 423-1935 during business hours;
By fax, using our order form (PDF, 450K);
We also accept school purchase orders.
If you have questions, please contact us.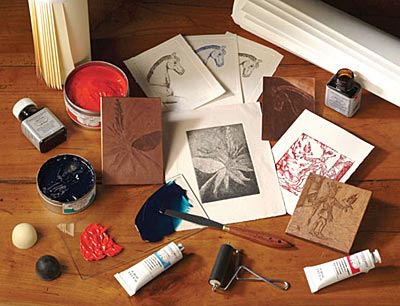 Thank you for considering Lenz!
Looking for the best price in the USA on Rives BFK Printing Paper?