In-Store Demonstrations - Free!
Drawing for Absolute Beginners
Saturday, March 14, 1-3 p.m.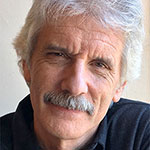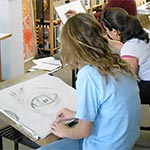 Back by popular demand! The easy-going and encouraging Rob Court, local drawing coach from The Scribbles Institute, will be conducting a hands-on introductory drawing class for people who are scared of drawing. He'll cover how to hold a pencil, drawing from observation, and basic composition. This is a session for rank beginners!
Class space is limited. The class is free but there is $5 deposit which will be refunded in the form of a store credit when you arrive for the class. ("No-show = no dough!") Students are required to have a 9x12 sketch pad and 2B, 4B and 8B drawing pencils. Students may buy a sketch pad at 30% off for the class!
---
QoR Watercolors
Saturday, March 28, 1-3 p.m.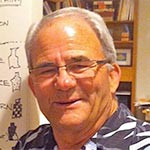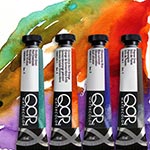 Mike Bailey, President Emeritus of National Watercolor Society (NWS), has won many honors for his paintings, including being an exhibitor on the International Biennial Watercolor Competition in Shanghai, China. He has received awards from the National Watercolor Society, San Diego Watercolor Society, Transparent Watercolor Society of America, and others, and he is a member of the NWS, the American Watercolor Society, and the Santa Clara Valley Watercolor Society. Mike is an entertaining and expert instructor who teaches across the country and around the world.
www.mebaileyart.com
Mike will demonstrate and discuss the newly-released (in the last 12 months) QoR Watercolors. Learn why many watercolors artists are loving this new paint, incuding the new binder used in QoR and the much higher pigment load.
---
And more demos coming. . . check back for more information!
Want notices of our free demonstrations?

Sign up for our demo email list!

You'll hear about our demos and we'll include news, art information, specials, some humor and otherwise keep you in touch with happenings at Lenz Arts, the art mecca of Santa Cruz!