In-Store Demo - Free!
Winsor & Newton Oil Paints
Saturday, April 22, 1-3 p.m.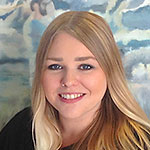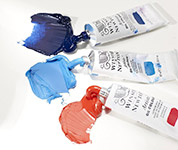 Kristen Brown, Kristen Brown is a San Francisco−based painter originally from Saskatoon, Saskatchewan. Her paintings, based on experimental film photography, explore the themes of dislocation, transience, and memory. She has exhibited at galleries across the United States and Canada, and her work has been featured by the American Craft Council and Fresh Paint Magazine. In 2015, she was awarded a painting grant from the Elizabeth Greenshields Foundation in Montreal. Kristen holds a B.F.A. in Studio Art from the University of Saskatchewan and an M.F.A. in Painting from the Academy of Art University in San Francisco.
kristenbrownart.com
And remember that we will have lots of one-day sales on the day of the demonstration! Plus a free raffle and free samples for those who attend the demo!
---
In-Store Demo - Free!
The Full Impressionist Palette, Safe Non-Hazardous Oil Painting for Youth or Adults
Saturday, April 29, 1-3 p.m.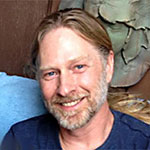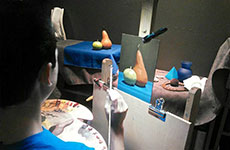 Atelier Instructor Gabriel Coke has been introducing children as young as 12 years old to oil painting. This demo will explain the safe practices of the "Oil Only" method using a non-hazardous palette.
A palette of non-hazardous paints will be thoroughly explained, as well as the practice of painting and cleaning without solvents. This may also be of interest to adults who want to improve their personal safety at home or in their studio. Gabriel Coke uses these methods to teach drawing and Painting at NUMU Atelier in Los Gatos, CA.
Gabriel also arranges quite a number of exceptional artists who come and do workshops at the museum in Los Gatos where he is a director: NUMU Visiting Artists. It's very much worth checking out!
And remember that we will have lots of one-day sales on the day of the demonstration!
---
And more demos coming. . . check back for more information!
Want notices of our free demonstrations?

Sign up for our demo email list!

You'll hear about our demos and we'll include news, art information, specials, some humor and otherwise keep you in touch with happenings at Lenz Arts, the art mecca of Santa Cruz!