Mixing Media - Pastel/Watercolors/Pencils
Saturday, September 14, 10:30 a.m. - 12:30 p.m.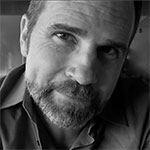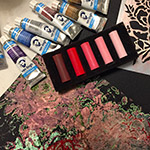 Your $10 registration fee is refunded as a credit toward any Royal Talens (Rembrandt/Van Gogh) and Bruynzeel products for the day of the demo.
Many artists are surprised to learn that soft pastels and colored pencils can be mixed with water media for dramatic effects. By combining watercolors with Rembrandt®pastels and Bruyneel®Pencils, you can achieve a variety of marvelous outcomes. And with new Interference and Metallic colors, the end result is even more stunning.
Jeff is the Art Education Director for Royal Talens North America. He holds a BA and MFA in painting and drawing. He has more than a decade of college and university teaching experience in studio art, and more than twenty years in the art material industry with product expertise in a variety of mediums; Olson's lectures deliver meaningful insights into the history, development, and application of artists' materials.
Learn more about Jeff: jeffolson-art.com
And remember that we will have lots of one-day sales on the day of the demonstration!
Enter the free raffle—over $100 worth of supplies will be given away!
PARKING Car parking will not be available in the Lenz Arts parking lot. Free parking can be found either behind the lawyer's office across the street or on the streets around Holy Cross Church. There are metered spaces nearby as well.
REGISTRATION:
Important! You must register to attend!
• All seating will be reserved and limited.
• Please use the "Buy Now" link below to register. If you have trouble call us and we can take your credit card registration over the phone.
10:30 a.m. Session:
---
And more demos coming. . . check back for more information!
Want notices of our demonstrations and classes?

Sign up for our demo email list!

You'll hear about our demos and we'll include news, art information, specials, some humor and otherwise keep you in touch with happenings at Lenz Arts, the art mecca of Santa Cruz!