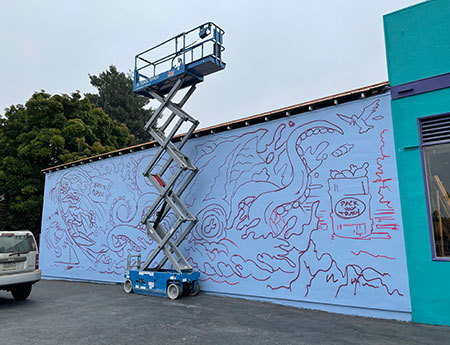 Monday morning (Sept. 13), the wall painted blue and the mural outlined via projection the night before.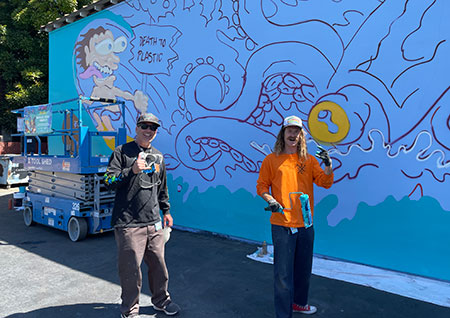 Jimbo and helper Evan with a quick pose for the camera.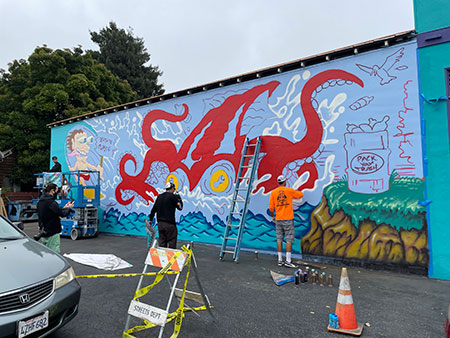 Blocking in the color and adding features with assistants.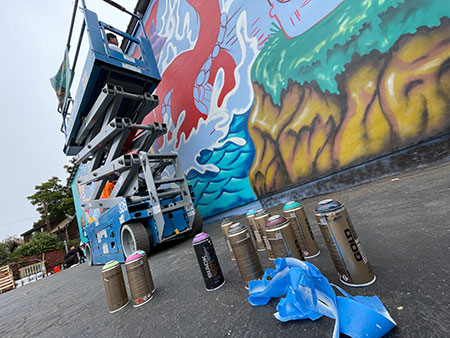 Montana spray paints in use for the creation of the mural—available at Lenz Arts, of course!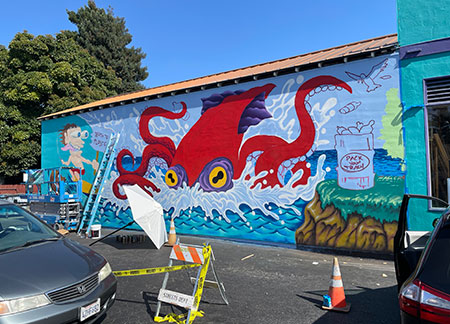 Progress of the mural on Tuesday, Sept. 14.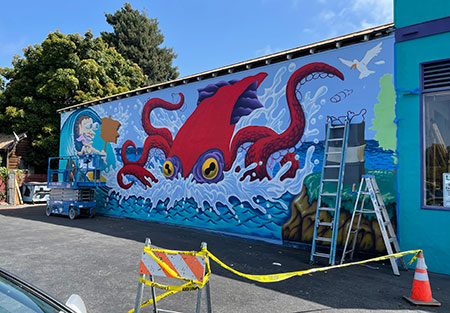 By Wednesday (15th), a lot details were starting to fill in.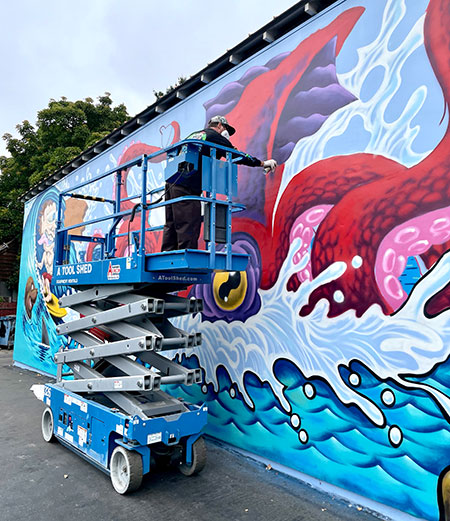 Jimbo working on the giant squid on Thursday, September 15.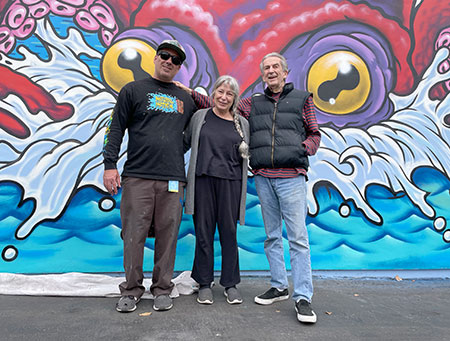 Jimbo's mom and dad, Dolly and the legendary Jim Phillips—famous for his blue screaming hand image—stopped by late Thursday afternoon to see Jimbo and his mural. They are very proud of him!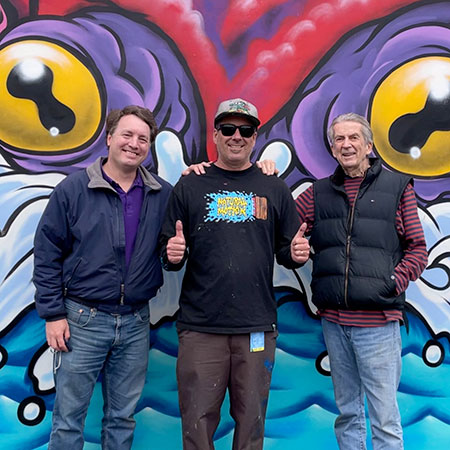 Andrew Lenz Jr., Jimbo, Jim Phillips.
Back in 2017, Jim was voted into the Skateboard Hall of Fame for his decades of iconic art. Jim has been shopping for art supplies and getting custom picture framing done at Lenz Arts since it opened back in 1968 when Jim was picking up materials from Andrew's dad, Andy! It's crazy to think our materials turned into some really famous artwork!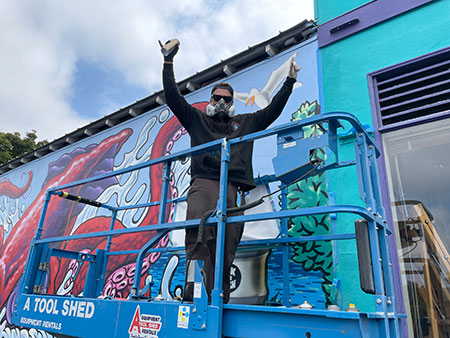 On Friday morning, Jimbo celebrating getting close!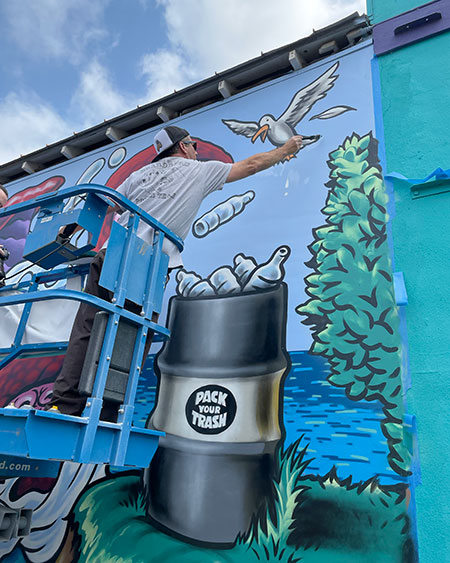 Jimbo adding some finishing touches.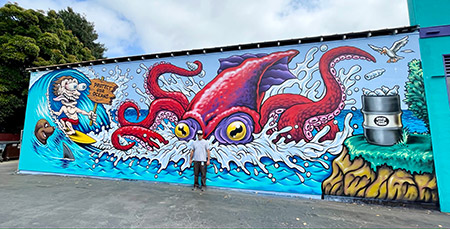 Jimbo posing in front of his largest-ever creation!
(Click image for bigger photo.)
Come check out this awesome artwork in person!!